Hello all.
My name is Andrew, I'm from the U.K and I have Asperger Syndrome - a mild form of Autism. I sometimes joke about 'feeling like an alien' due to acting and thinking differently and struggling to fit in.
I do have a rather big love of sci-fi (as you may have guessed) and I'm continuously looking for other articles to create or add to.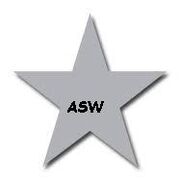 A big thank you to User:BlueFrackle for awarding me the Silver Star of ASW on September 7th 2014, on behalf of my contributions to the wiki and making over 1000 edits.
I will do my best to keep up the good work.
My favorite pages
[
]
Add links to your favorite pages on the wiki here!
Favorite page #2
Favorite page #3