Phantoms, in the movie Final Fantasy: The Spirits Within are initially depicted as alien invaders.
Phantom
Universe
Final Fantasy
Homeworld
Phantom Planet
Average Height
Extremely variable
Diet
Variable
Sapience Level
Variable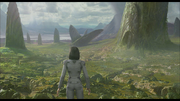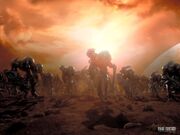 The Phantoms are unknown creatures (almost the existence information is about the Phantom Ghosts).
History
[
]
Extinction
[
]
They have been extinct since the Grand Phantom War when their planet exploded.
Ghosts
[
]
See Phantom Ghost!