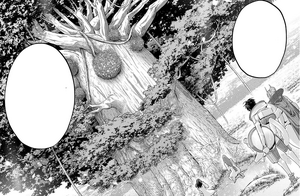 The Mitu of Great Trees of Life were planets native to the world.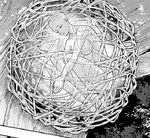 A giant tree in which every Witch is born from. It is the source of life of the Witches. However a Witch could be reborn via this death. It is critically endangered due to the humans' genocide against witch, all trees on Earth were burned saved one which is located on the Moon, the Kingdom of the Witches. It was later rendered extinct after the human soldiers from the Empire invaded the Kingdom.
Appearances
Edit
Hametsu no Oukoku Chapter 10 (2020)
Community content is available under
CC-BY-SA
unless otherwise noted.