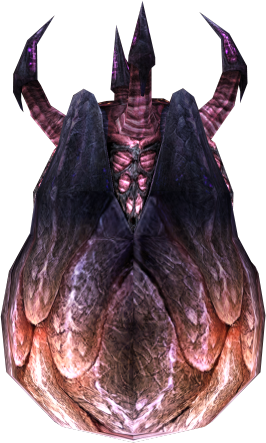 Ingclaws are giant Darklings that dwell in certain areas on Dark Aether. They root themselves to a wall, where they grow and entrench into the wall and spend their lives feeding on flotsam in the air.
Information
Edit
Ingclaws look like giant barnacles with clawed mouths. Their shells are nigh-invulnerable, and nothing Samus wields can kill them. Ingclaws feed on the flotsam floating in Dark Aether's atmosphere, exhuming it as a toxic vapor that can damage the Varia Suit. Some Ingclaws are found asleep; such specimens do not spew toxic vapor. Often, a large enough group of Ingclaw can create a haze from the vapor they create.
Appearances
Edit
Metroid Prime 2: Echoes (First appearance)
Community content is available under
CC-BY-SA
unless otherwise noted.