The Gigorans were a race of primates indigenous to Gigor. An empathic species, they could speak Basic but preferred their language of grunts. Gigorans were an able-bodied species, valued as slaves in Mytaranor sector; due to this, slavers captured them and sold them at good prices. The Mytaranor Slaving Council resorted to using bounty hunters to capture Gigorans if needed.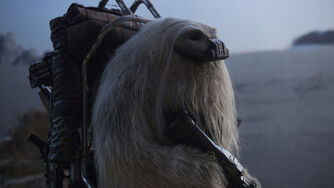 Community content is available under
CC-BY-SA
unless otherwise noted.