Endermite
General Information
Homeworld
The End
Locomotion
Hexapedal
Sapience level
Non-sapient
Behind the Scenes
Universe
Minecraft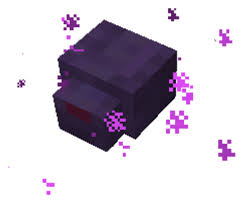 Endermites are a purple insect-like species native to The End. They sometimes appear when an Enderman teleports, or when an Ender Pearl is used.
They resemble the silverfish of the Overworld, only they are purple instead of silver.
Community content is available under
CC-BY-SA
unless otherwise noted.